About the NDPC
The NDPC is a partnership of several nationally recognized organizations whose membership is based on the urgent need to address the counter-terrorism preparedness needs of the nation's emergency first responders within the context of all hazards including chemical, biological, radiological, and explosive Weapons of Mass Destruction (WMD) hazards.

Members include: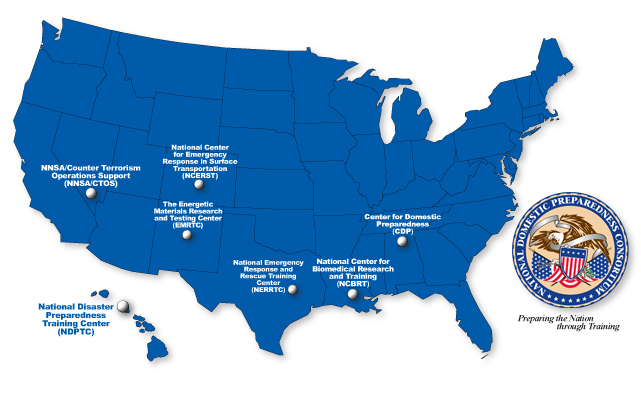 Figure 1. National Domestic Preparedness Consortium
Each of the institutions' focus on developing and delivering products and services according to their institutional base of expertise. Under this arrangement, the consortium has achieved remarkable results in the nation's unified effort to bring all levels of government, business, and the emergency response community to new degrees of preparedness. Together these members collectively assist in preventing, protect against, respond to, and recover from incidents of national significance.

The consortium's strategic coordination and planning activities are led by a chairperson, who is assisted by one principal from each member institution. The chairperson position rotates between member organizations on a biannual basis. Each institution also provides a working group that coordinates and integrates the operations of the consortium.

NDPC Role In National Preparedness

The NDPC is sponsored through the Department of Homeland Security/FEMA National Preparedness Directorate. It is the principle means through which the Directorate identifies, develops, tests, and delivers training to state and local emergency responders.

Since its establishment in 1998, the NDPC's impact on national preparedness has been substantial. The NDPC has conducted training in all 50 states and each U.S. territory. This training has benefited more than 1,500,000 people since 1998. Today, the consortium's various programs meet the training and education needs of more than 60,000 emergency responders and state, local, and tribal government employees. The consortium applies its expertise in academics, curriculum development, and instructional techniques to produce training programs that address the most urgent needs of the emergency response community.

Some of the courses offered by the training centers are available online.

Mission Statement

The mission of the NDPC is to enhance the preparedness of federal, state, local, and tribal emergency responders/first receivers and teams, including non-governmental organizations and the private sector, to reduce the Nation's vulnerability to incidents involving weapons of mass destruction, terrorism, and all-hazard high-consequence events by developing, delivering, and assessing plans, training, technical assistance, and exercises.

Vision Statement

The National Domestic Preparedness Consortium will be recognized as a professional alliance of premier national institutions and organizations whose work increases the Nation's preparedness, safety, and security through teaching, training, exercises, technical assistance, and research.

NDPC Values
| | |
| --- | --- |
| Integrity | We hold ourselves to the highest standards of professional ethical behavior. |
| Service | We devote ourselves to ensuring that America's preparedness needs are met in a responsible manner. |
| Excellence | We constantly and consistently strive to exceed all expectations. |
| Teamwork | We believe that the best results are achieved through collaborative efforts. |
NDPC
Past, Present and Future

Click here to read about the NDPC's Legacy.